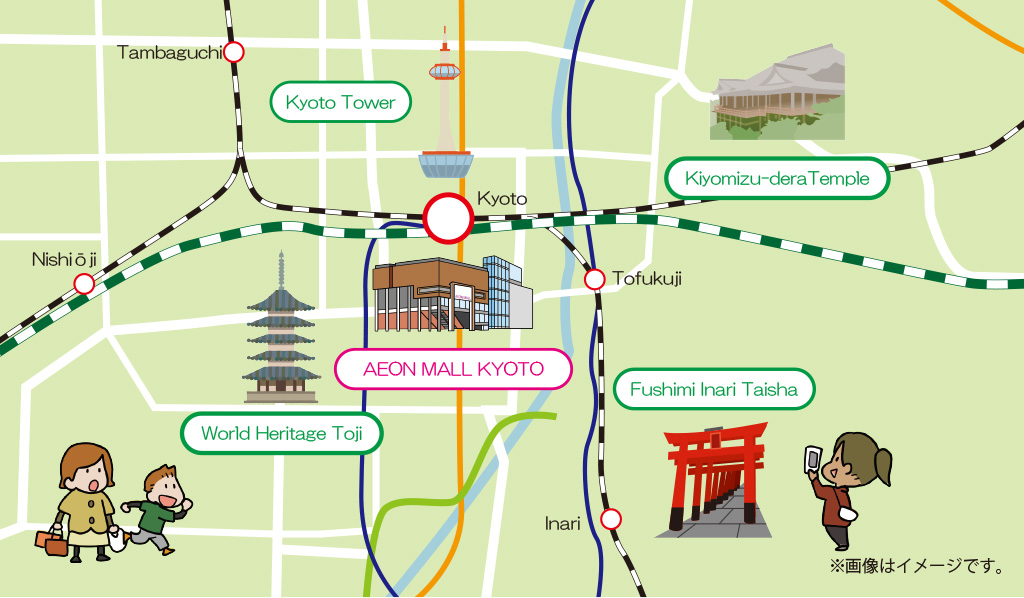 Select to SPOT
World Heritage Toji

The five-storied pagoda of Toji stands approximately 54.8meters tall, and is said to be the tallest wooden tower in Japan.

Kyoto Tower

The landmark of Kyoto, "Kyoto Tower". The slim white design was inspired by a lighthouse illuminating the city of Kyoto which does not face the sea.

Fushimi Inari Taisha

It is famous for its "Senbon Torii", 1,000 vermilion torii gates standing in a row. It is widely worshiped as the head shrine of "Oinari-san".

Kiyomizu-dera Temple

A must-go temple in Kyoto. It is one of the World Heritage Sites that is loved by many tourists, and also known as a spiritual site.
Get Direction