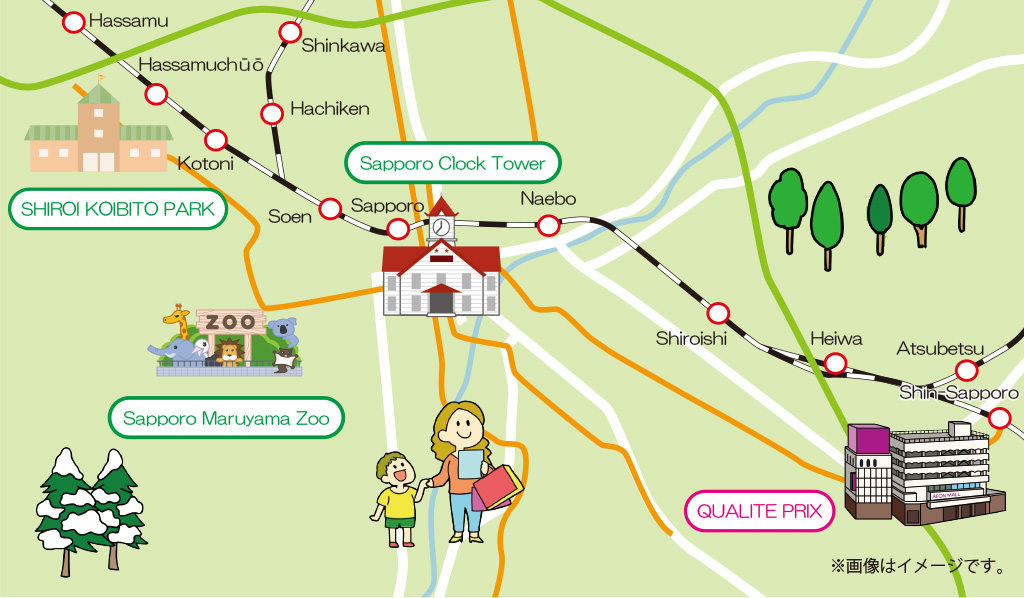 Select to SPOT
Sapporo Clock Tower

One of the main tourist attractions in Sapporo that is designated as a National Important Cultural Property.

Sapporo Maruyama Zoo

One of Japan's naturally endowed zoos. Visitors are always welcomed by their creative exhibitions!

SHIROI KOIBITO PARK

The things visitors see, taste and experience here will make for truly "sweet"memories!
Get Direction